VonChurch
Social Media TV App
Keeping remote teams on the same page
VonChurch is a recruiting firm that helps start-ups and digital agencies find the designers and developers they need to build the next generation of apps and games. They expanded rapidly from their Dogpatch roots in San Francisco and, with multiple SF locations and offices in New York and Berlin, needed a way for their teams to keep up to date on their industry and their peers.
We designed a social media dashboard to keep this thriving digital staffing firm connected across time zones. The app aggregates VonChurch's various social media feeds and displays them on TVs in all of their offices.
Services
Content Strategy
Information Design
Interaction Design
Web Design
App Development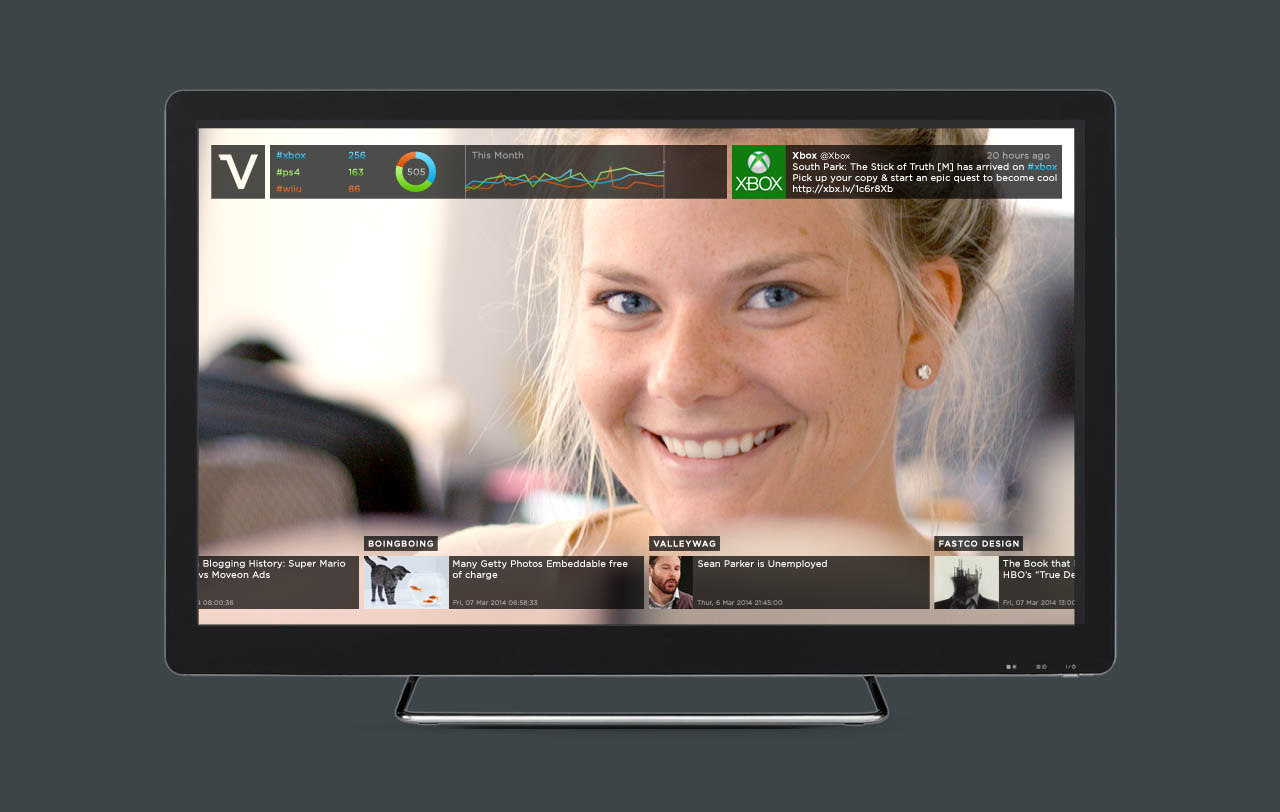 The VonChurch Social Dashboard is a Chrome app that pulls in images from Flickr, tweets and hashtag data from Twitter, and the content of selected RSS feeds. This is formatted and displayed as a continually updating experience across the connected Google TVs in VonChurch's various offices.